T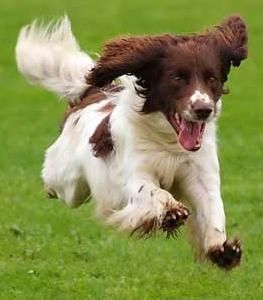 WHAT CAUSES CHRONIC JOINT PAIN?
Chronic pain conditions can effect our companion animals as they age and can greatly diminish quality of life. Joint pain, spinal disc disease and congential hip dysplasia are among the most common reasons an animal is presented to a veterinarian.
STANDARD WESTERN CARE
The first line of defense in western veterinary medicine is supplements to increase joint fluid (cushion the joint) and drugs that decrease inflammation.
Spinal pain can be the result of bony spurs or a "slipped disc" (when the cushion between the spinal bones protrudes and pinches the nerves around the spine). Both can result in nerve damage. They are often treated with rest and anti-inflammatory drugs, or with spinal surgery.
Hip dysplasia is a congenital disease in which an animal is born with a shallow hip socket. Overtime the joint develops bone spurs and cartilage damage due to chronic subluxations. If discovered in puppyhood it can often be surgically corrected. However, if discovered later it must be managed as a chronic disease with medicine and supplements to increase joint fluids, pain medicine and control of inflammation.
Animals with all of these conditions can benefit from holistic veterinary care, acupuncture and herbs. Some can achieve complete pain control without use of western medicine.

WHY USE ACUPUNCTURE AND HERBS FOR PAIN CONTROL?
Some animals cannot tolerate prescription medicine used to control arthritis pain, or the effects of the prescription diminish over time. Many owners would prefer to avoid the side effects and cost of daily doses of medicine all together. In the past veterinary medicine had little to offer to pets for whom standard western care did not yield satisfactory results.
Acupuncture now offers a holistic veterinary approach to ease pain and increase the quality of life for these pets. Herbs can offer a gentler way to control pain, with less short and long term side effects. Acupuncture and herbs can be used separately or together to return your pet to normal activity, or can be used along side tradition western treatment in an integrative approach.
HOW DOES ACUPUNCTURE CONTROL MY PET'S PAIN?
Acupuncture, cold laser (needless acupuncture) and herbs diminish pain by inhibiting inflammation using the body's own regulatory systems. They decrease the production of pain sensitizing hormones and increase the production of hormones that diminish perception of pain (raise the pain threshold).
Each healing tradition can stand on its own, but when used in conjunction they have a powerful synergistic effect. These holistic healing modalities have anti-inflammatory effects similar to traditional western drugs, without the unwanted side effects. Like regular exercise, they increase serotonin and endorphins and your pet's sense of well being.
HOW MANY TREATMENTS WILL MY PET NEED?
Full response is usually achieved in four to six sessions scheduled a week apart. As in most chronic disease conditions follow up therapy is needed to maintain pain control.
Your pet will let you know when the effects of the session have diminished and its time to schedule another. Monthly therapy may be needed if your pet is not on herbal medication, but treatments can be as infrequent as twice a year for some pets. Animals on appropriate herbs often do very well with sessions scheduled every three to six months.