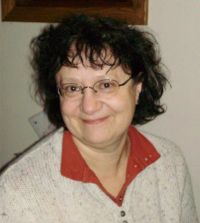 LINDA VOGNAR
is a graduate of Grinnell College, Grinnell, Iowa, and the University of California, Davis where she received her Doctor of Veterinary Medicine degree. She has practiced traditional western small animal medicine in Michigan, California, Kentucky and Wisconsin. Her personal experience with the eastern energy healing traditions led her to seek training in acupuncture and traditional Chinese veterinary medicine to heal her animal patients.
Certified in veterinary acupuncture, Doctor Vognar completed rigorous training at the Chi Institute of Traditional Chinese Veterinary Medicine (Reddick, Florida) in 2008, including 130 hours of instruction, practical and written examinations, and submission of a written case report. She completed small animal advanced acupuncture training at Chi Institute in 2009 and Chinese herbal medicine training in 2010 at A Time to Heal Herbs. Dr. Vognar is member of the International Veterinary Acupuncture Society, the American Academy of Veterinary Acupuncture, and the Veterinary Botanical Medicine Association.
Currently offering acupuncture, herbal, Chinese food therapy and holistic veterinary care consultations at OAKWOOD HILLS ANIMAL HOSPITAL through FOUR PAWS, FIVE TREASURES LLC, Doctor Vognar lives in Wisconsin's beautiful Chippewa Valley with her husband and son, her cat, Oreo.